Kate & Doug
Thank you so incredibly.
At the last minute our minister did not show up, and you came to our rescue.
We are so grateful, don't have a clue what we would have done without you.
The ceremony was beautiful.
Our deepest gratitude for saving our Wedding Day
Melissa & Donnie
Thank you so much Marilyn
Our Beach Wedding was Great.
Our family and friends were very impressed and thought it was one of the most Beautiful Ceremony's they had been to in years.
Thank you again
Jenna & Jeff

Thank you for creating our Beautiful Ceremony,
and for the Wonderful Keepsake copy of Our Wedding.
We will treasure it a lifetime.
You made our wedding day perfect!
Thank you & God bless..
Paulina & Krystian


We wanted to Thank You very much.
The ceremony was perfect,everything was perfect.
Thank you again very, very much !!!,
Koda & Doug Kerr
Wanted to Thank You Very Much for Giving Us the Wedding of Our Dreams.
We Really Appreciated that you took the time to fly down from Indiana to Texas to perform it for us.
You are a Big Part of Our Life.
We Will Recommend You Highly To All We Know.

Loretta & Gary


The ceremony was beautiful.
We appreciate all you did to make our day special.
We love our wedding script and bible that you gave us.
Thank you for making our day

most special.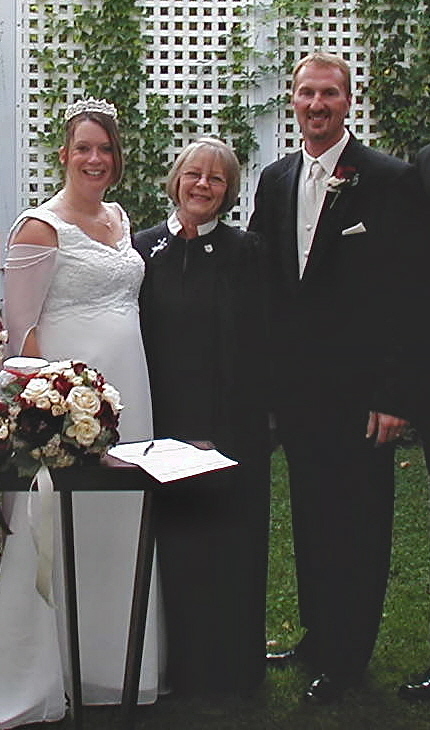 Lisa & Ken
We truly can not begin to Thank You.
You truly helped make our wedding absolutely perfect and beautiful !
People are still talking about the lovely ceremony you performed for us!
We are so happy that you were a part of beginning our lives together.
You will never be forgotten.
Thank you from the bottom of our hearts.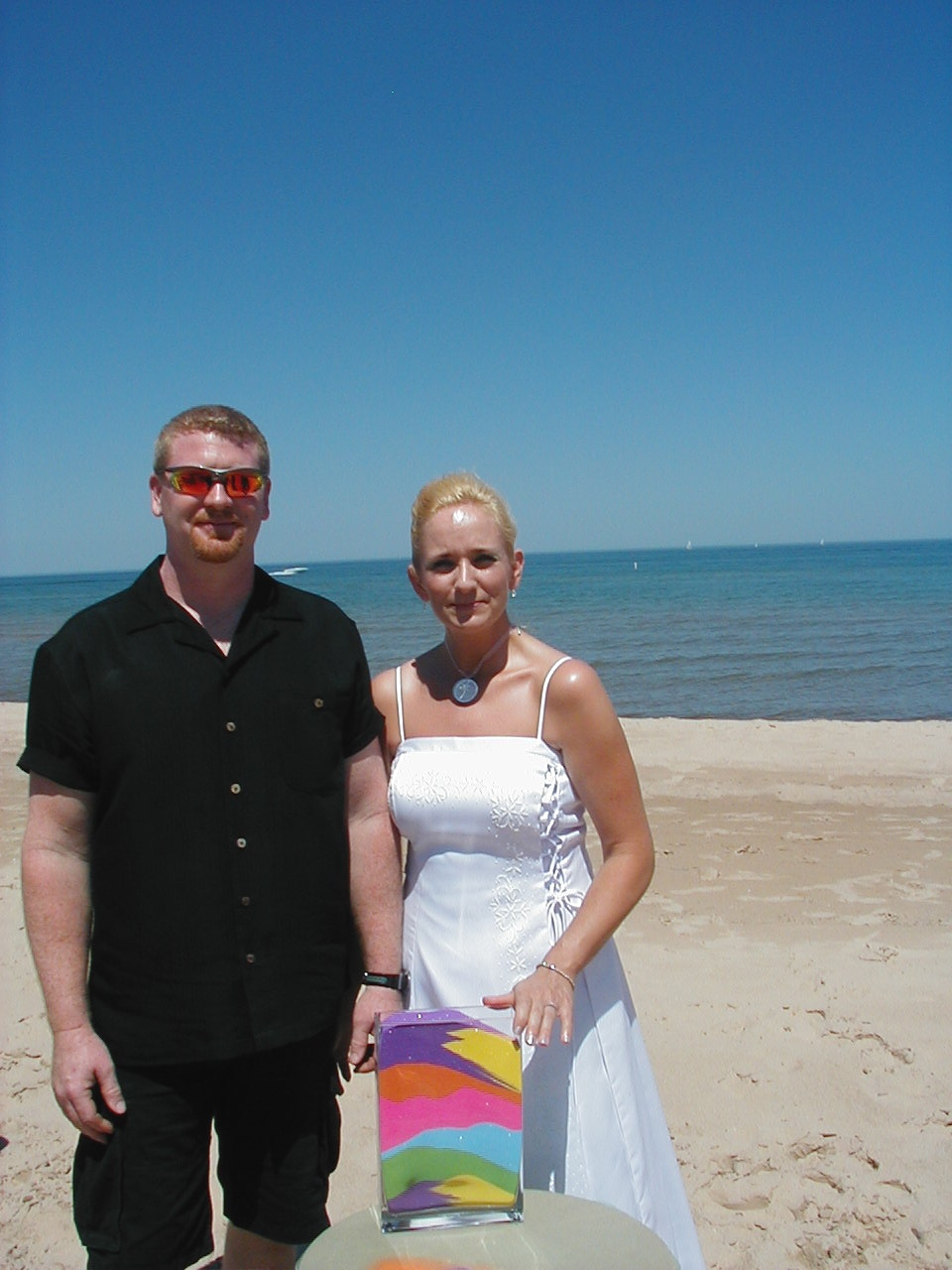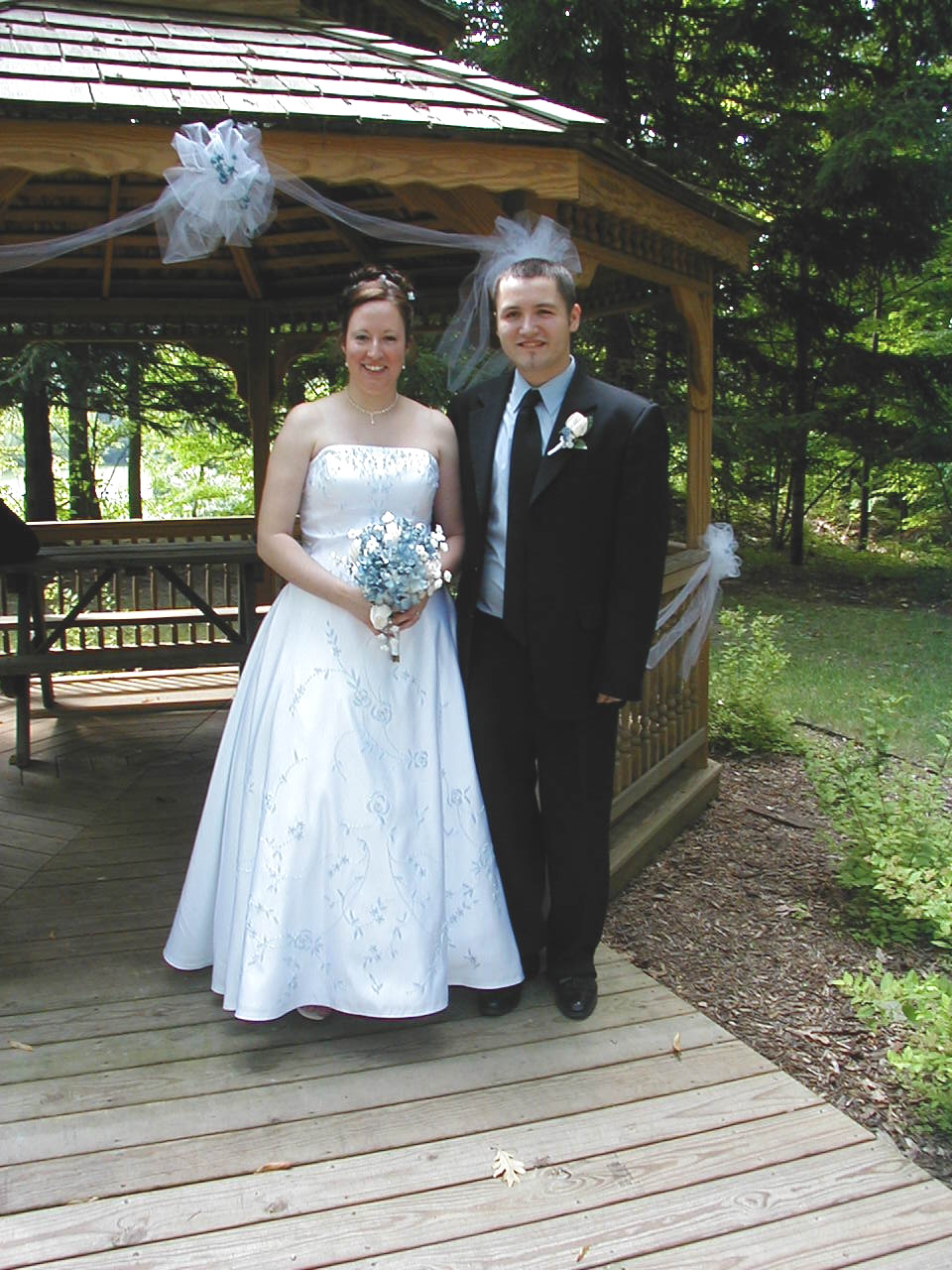 Bill & Virginia


I just wanted to tell everyone and especially you, how perfect our little wedding was. What you did for us and being a part of the most special day of our lives was nothing short of a miracle...especially the short notice that we gave you, and you and the words that you put down for us, meaning our vows, were just so beautiful...I'm blabbing..sorry..we just want to say THANK YOU from the bottom of our heart and soul..You are such a special person...God Bless you...because he blessed us with you..thank you again...the Sheehan family...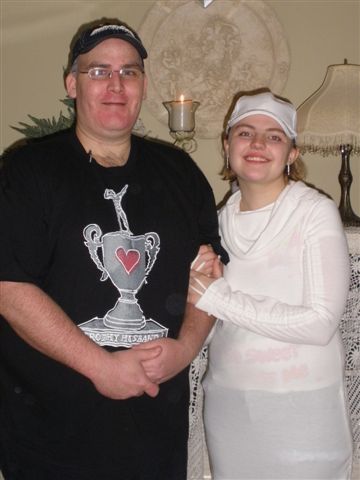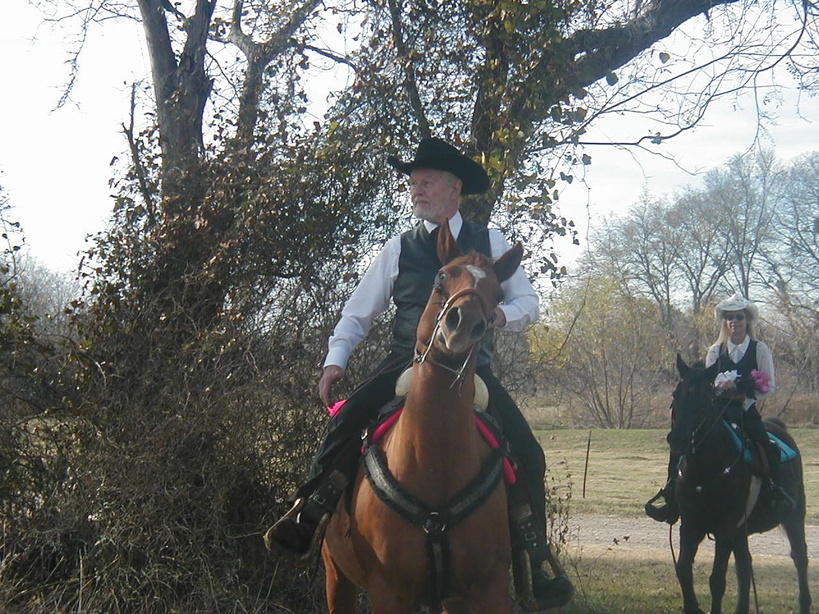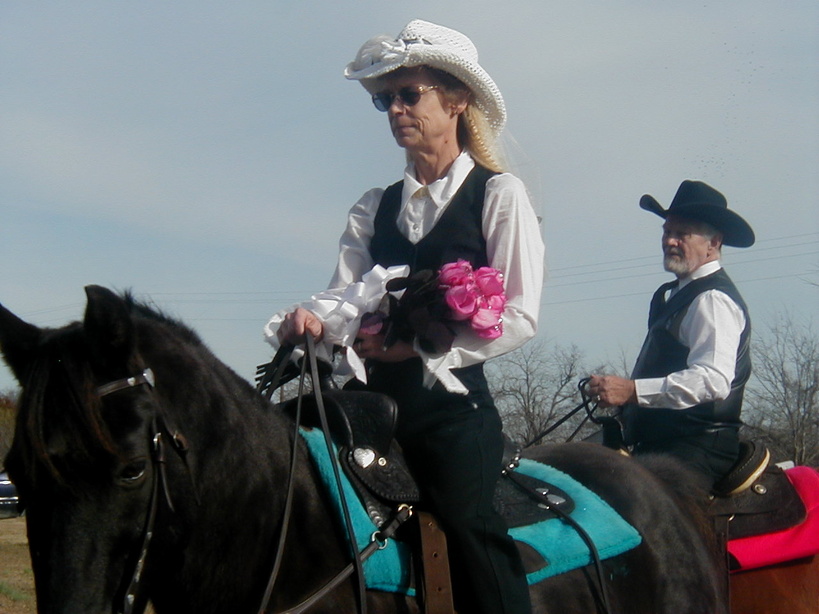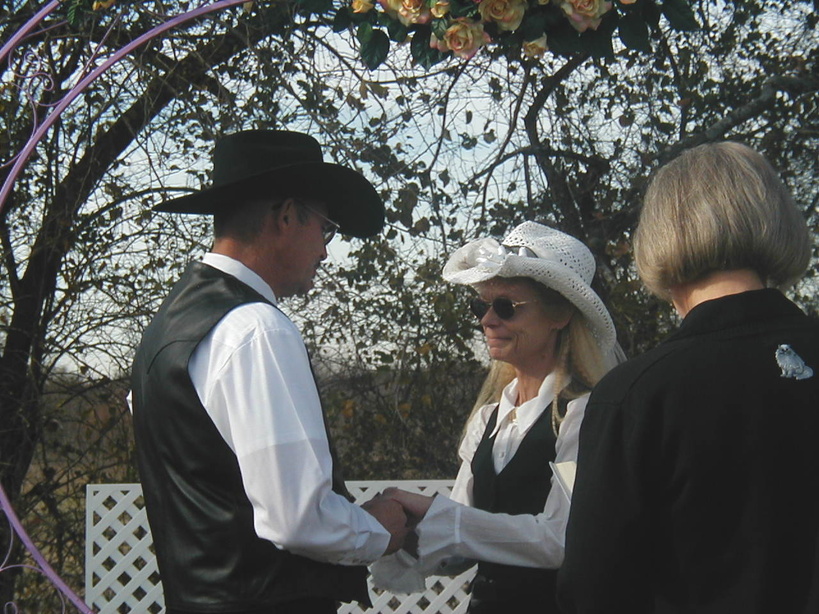 Jordan & Christopher
She opened her home and her heart to us.
Gave every consideration to our needs and added her own ideas to create a most unusual wedding on Halloween night.
She added an old world tradition from the Renaissance era. She had my maid of honor wrap our wrists with a red velvet tie,
then she had us pick up a red goblet with wine and took our vows in the way in which it would been done in that era.
It was so elegant and thoughtful we can't thank her enough. Rev. Marilyn did everything.
She even allowed me to wear a very special black lace veil that she had.
Her attention to detail is truly a work of art. We will never forget her or our special wedding.
My closest friends said she definitely knew how to make a wedding one you will never forget,
and hoped that they would someday be able to have her perform their ceremonies.
Thank you Rev. Marilyn, best wishes always.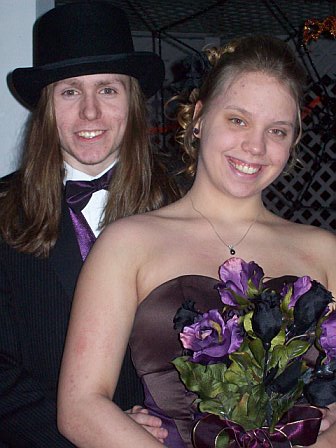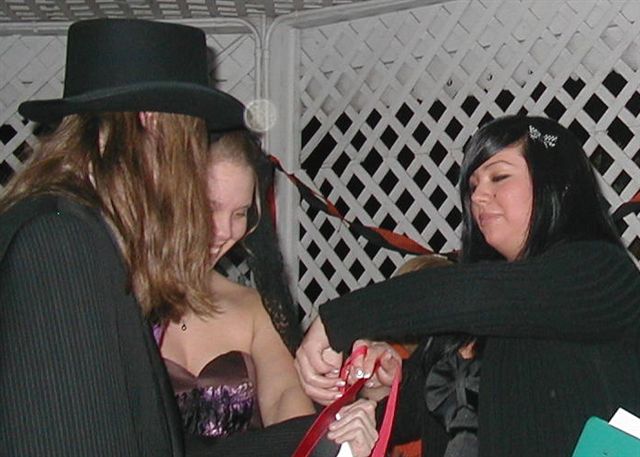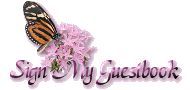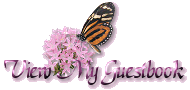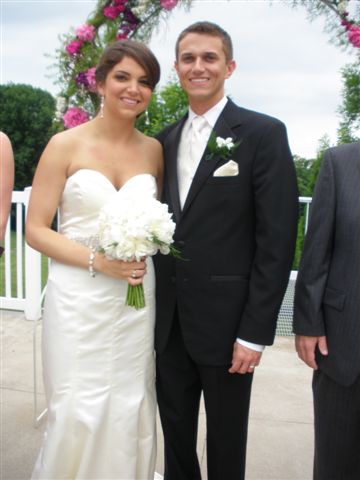 Christina & Jeff


We were extremely comfortable with Rev. Marilyn.
We had many options (religious and non religious) for the ceremony and she worked with us so that we could incorporate a poem reading, guitar song with vocals, our own vows, and even a dove release.
Rev. Marilyn truly went above and beyond and gave us a run through of our ceremony way ahead of time (paper copy) so that we could make changes the closer we got to the wedding. She was overly accommodating with all changes and spent a lot of time making sure that it was just right and flowed well. She kept in constant contact with us right up until the wedding date which was great!
We had a "flower ceremony" where we each gave our mothers a white rose, an acoustic smashing pumpkins song on guitar with a separate vocalist, read our own vows and released the doves.
The guests LOVED the ceremony and said how special and unique it was. Marilyn really helped us bring in all the extras we wanted to,
while also making sure the ceremony was kept on track.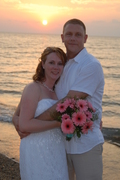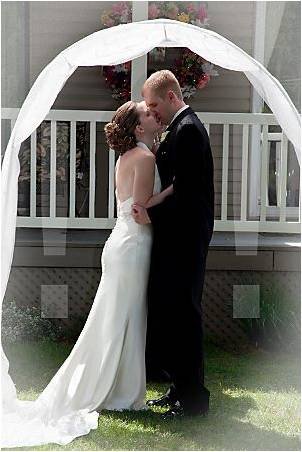 Heather & Chad


"Marilyn did a great job from the first time we met her and picked out our ceremony
(she has lots of choices to make it as personal as you want it.), to the day of the ceremony."



Debra & Dale


We can not express our gratitude for everything you have done.
The ceremony was beautiful. You are so incredible, friendly and easy going.
Our ceremony was so unique, and customized just the way we wanted it.
Everything was very professional.
Thank you again